Today we're excited to share that we're launching new Role-based Assessments to help all HackerRank customers—go beyond evaluating fundamental coding skills to—assess developers' skills based on their job function. Front-end role-based assessments are available today. Back-end and Full-stack are available in Beta. As part of this launch, we are also renaming existing question types to improve alignment between the right job roles versus skill assessment.
SudoRank is now DevOps

DbRank is now Database Engineer

Front-end is now HTML/CSS/Javascript

DroidRank is now Android Developer
DevOps, Database Engineer, and Android Developer question types have also been moved under the new "Role-based" column inside the "Create a question" dialog.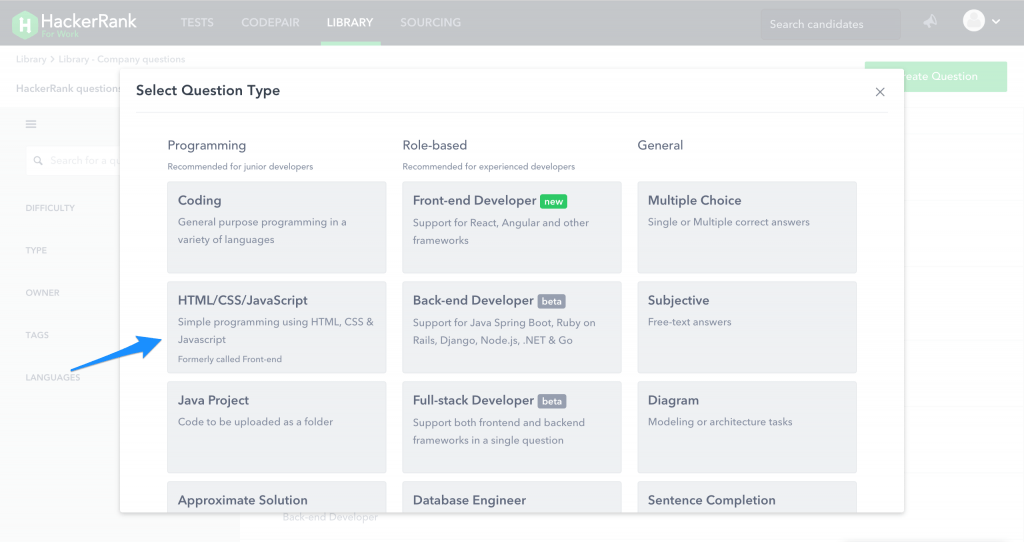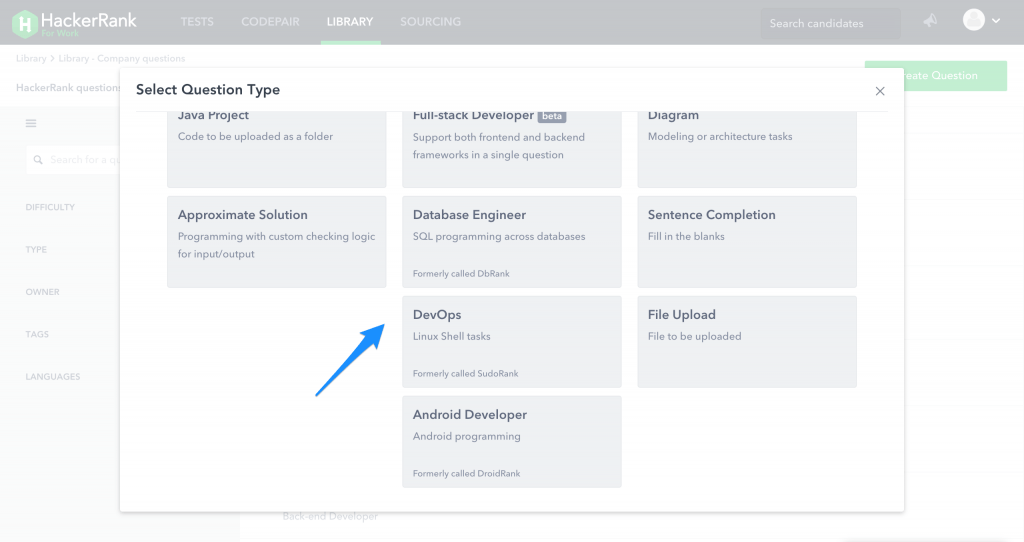 This update doesn't change the experience for these question types. They will continue to function as they do currently. Please reach out to support@hackerrank.com if you have any questions or concerns about this change.