CodePair helps you get the best out of technical phone interviews. Besides the ability to see the candidates code real-time, one of the things that makes phone interviews more effective is to see candidates while talking to them. We're excited to share 2 significant improvements to the video chat experience on CodePair:
Video call notifications: When someone initiates a video chat, it will notify the other interview participant(s) to join. This prevents any confusion and overhead communication between the candidate and interviewer around having to start the video chat at the same time.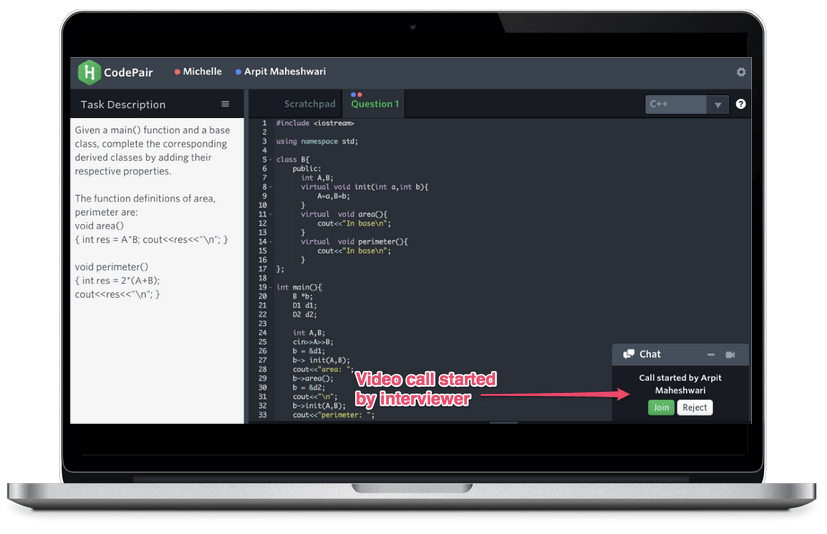 Chat in full-screen: There's an option to have an enlarged video chat so you can have a proper conversation looking at the candidate. The minimal video mode can continue to be useful when the interviewer wants to focus on reading the candidate's code.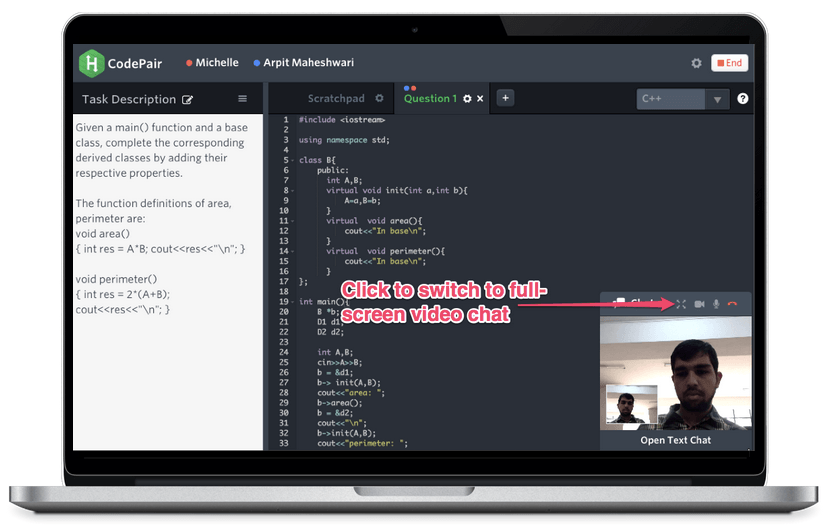 We hope these changes will help you conduct more effective phone interviews. Feel free to share any comments/suggestions.